Biography of PD Dr. Gregory Cunnigham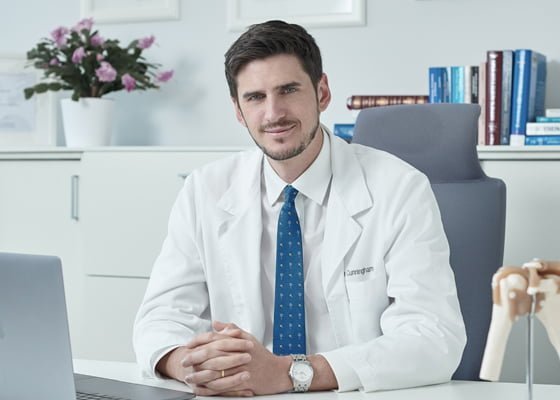 Orthopedic Surgeon specialized in Shoulder and Elbow Surgery.
PD Dr. Cunningham completed his training in orthopedic and trauma surgery at the Geneva University Hospitals, a major trauma center. He was a Consultant (Chef de Clinic) for four years and was in charge of the Shoulder and Elbow Team for one year. He then completed a surgical and scientific fellowship with the Sydney Shoulder Research Institute in Australia, where refined his practice and launched several research projects.
He has his private practice and co-founded the Shoulder Centre while maintaining a Consultant position at the
Geneva University Hospitals
and
Hôpital Neuchâtelois
. He is actively involved in medical education, research and has published over 30 scientific articles. He is also a member of several national and international scientific and
medical societies
. Gregory Cunningham regularly participates as a speaker at international conferences around the world.
PD Dr. Cunningham's practice focuses on an evidence-based scientific approach to provide the best possible personalized treatment for each patient